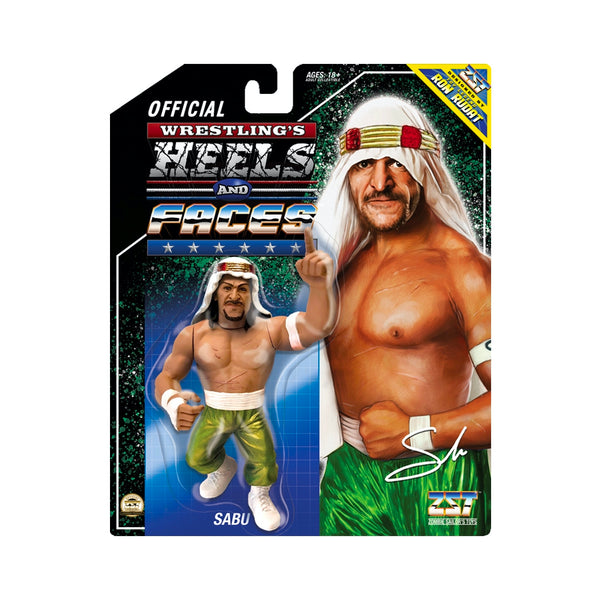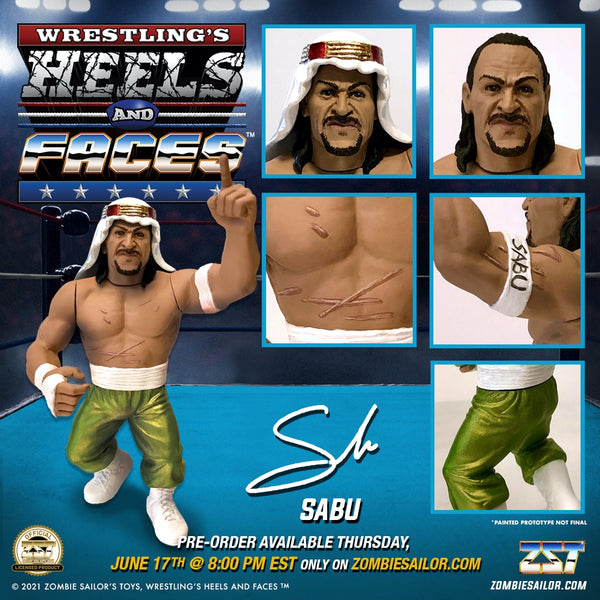 Sabu (NON-MINT Packaging) IN STOCK!
Regular price
$35.00
Sale price
$40.00
PACKAGING HAS WEAR AND IS CONSIDERED NON-MINT!
IN STOCK NOW!

This 4.5-inch-scale figure of the extreme innovator Sabu has come to not only let jaws hit the floor, but bodies as well! Covered in scars just like its real-life counterpart!
Removable keffiyeh entrance accessory
Individually-sculpted scars across body
Metallic green pants
4 points of articulation
Prototype images shown. Final product may vary.
Sabu directly receives a percentage of each and every sale.

Items are packaged and shipped with the utmost care.
All international customers are responsible for any duties, fees, and taxes applicable to their region.

Direction and Development: Zombie Sailor
Blueprint Design: Ron Rudat
Sculpt and Fabrication: Alex Heinke
Prototypes: Jeremy Monz
Paint and Photography: Jennifer Johnson
Packaging: John Lucas Reyes
Portrait Illustration: Rich Davies
SKU#: 41601