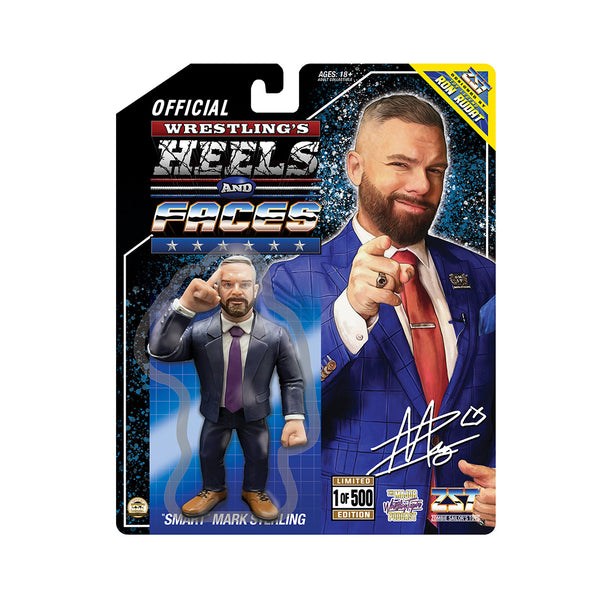 "Smart" Mark Sterling™ (1 of 500 Limited Edition Variant) (NYCC Exclusive)
This product listing is for a pre-order item. All sales are final.

Estimated Ship Date: January 2024

Limit 1 per order.

The most limited Wrestling's Heels and Faces® 4.5-inch-scale action figure produced thus far is none other than "Smart" Mark Sterling™ of The Major Wrestling Figure Podcast™! Limited to 500 worldwide and exclusively available during the week of New York Comic Con (NYCC) 2023!
Luxurious deep, dark purple suit

Stylish Windsor knot purple tie
Brown derby shoes with black laces
8 points of articulation
Prototype image shown. Final product may vary.
"Smart" Mark Sterling™ directly receives a percentage of each and every sale.

Items are packaged and shipped with the utmost care.
All international customers are responsible for any duties, fees, and taxes applicable to their region.

Direction and Development: Zombie Sailor
Blueprint Design: Ron Rudat
Sculpt and Fabrication: Alex Heinke
Prototypes: True Cast Studios
Paint: Jennifer Johnson
Packaging: John Lucas Reyes
Portrait Illustration: Rich Davies